THE DESTINATION FOR A HAPPY & HEALTHY LIFESTYLE
Imagine a place where you can build a happier and healthier lifestyle on the grounds of one of the UK's most charming and historic landscapes?
Belhus Park is the remains of a mid-18th century park, Tudor gardens, and the park of the Manor of Belhus from a much earlier time. With its grandiose history and picturesque views, why choose anywhere else?
If you're looking for somewhere to soak up nature in its greatest as well as improve your fitness, join Belhus Park today, the destination to build a happier and healthier lifestyle.
our hidden gem has much more to offer than you think.
What are you interested in?
FITNESS SUITES
Our excellent fitness suite features modern technology so you can track and monitor your progress whether you're at home or in the gym.
You will also benefit from:
A thorough fitness assessment and consultation
Technogym Wellness System
A FREE weight and stretching area
Regular personal programme updates
Junior gym sessions for 11–15-year-olds
You can also get a personal Technogym Wellness Key, providing you with access to the Technogym Training Room from the comfort of your own home.
Swimming Pools & Flume
Swimming is an essential life skill and a fantastic way to exercise your entire body. If you're looking to improve your physical and mental health through low impact yet challenging exercises, swimming is for you.
Whether you want to challenge yourself with laps or play with the kids at our ever so popular flume slide, our swimming pool has facilities for people of all ages. We also offer 1-1 and group swimming lessons.
JUNIOR GYM
Our gym is open to juniors aged 11-15 to start building a happy and healthy lifestyle. In junior gym sessions, juniors can use our treadmills, bikes, rowers and more, with fully qualified staff helping them every step of the way
On the first visit, all juniors will receive a 1-hour gym induction to show them the ropes and practice health and safety.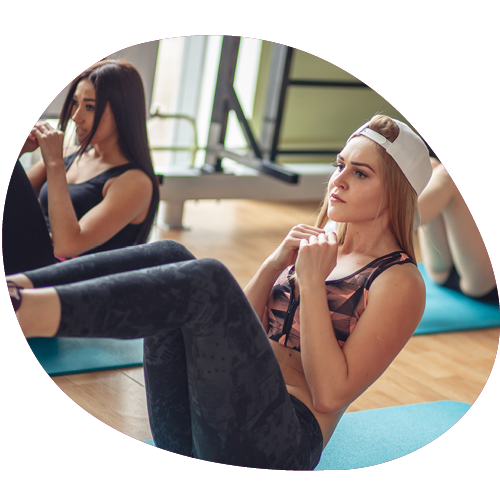 GOLF COURSE
Swing into action at our par-69 golf course!
Nestled in over 46 acres of picturesque parkland, Belhus Park Golf Course will make you feel like you're on holiday. What's better? You get to play golf for as long as your heart's content.
There are 18 holes overall, suitable for both beginners and novices. Are you up to the challenge?
DRIVING RANGE
Are you looking to get on par with all the other golfers? Then head over to our driving range to practice that swing!
The 11-bay, floodlit driving range features padded bays, ideal for learning and practising a whole host of golf activities. The driving range is open to children from age 3 when accompanied by an adult, making it a fun day out for the whole family too.
Adventure Footgolf
Who would've thought you could combine football and golf and call it a sport? Footgolf is a unique sport that involves kicking a football into a hole in as few kicks as possible.
If you're looking for a sport unlike anything else, try out footgolf at Belhus Park Golf Course for an aerobic exercise with never-ending laughter!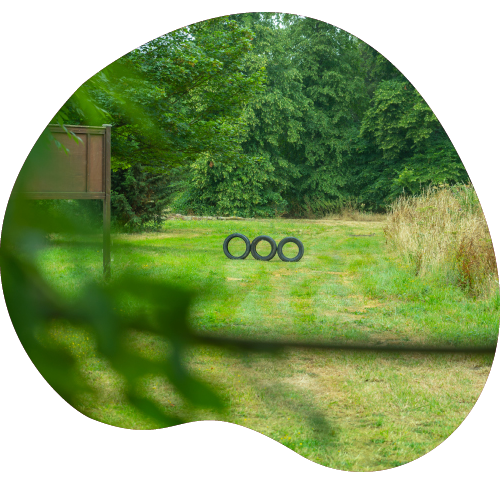 CAFÉ AND BAR
We have a café and fully licenced bar on site so you can take a breather in between activities.
There is a range of delicious food and drink available all day, including vegetarian and vegan options, so you can reset and re-energise morning, noon, and night!
FUNCTION ROOMS
Are you hosting a training course, meeting, conference, or seminar? Our function rooms on the grounds of the former Belhus Mansion are available for corporate hire!
For venue hire, The Capability Brown has a stunning view of the golf course and its historic landscape. With a capacity of up to 120 people, the venue is available for several events, from weddings to birthday parties, wakes, and christenings.
Complete with a fully licenced bar, where could you go wrong?
Want to find out more?
Interested in what Belhus has to offer and want to find out more about our memberships? Complete the form below and one of our membership advisors will be in contact with you.
Uncover this hidden gem
Belhus Park,
South Ockendon,
Essex,
RM15 4PX
JOIN US TODAY!
Belhus Park is the destination for you to start building a happier and healthier lifestyle. So, if you're looking to become a part of an active community, why not join today?